Have you ever had one of those days where you're just unsure of every outfit you put on? Do you ever walk into a store to find the cutest item only to be iffy about buying it without that second opinion? Or have you ever had that moment where you buy the most fabulous outfit and you just want to share it with the world?
Well now you can, well, with the
TriMirror
world you can! This website allows us to upload photos of our fashion ideas, outfits, and recent buys/findings to share with people who can give us the "okay" or the "oh no!" We all have those friends who tell us we look good in everything when in reality we know "those" pants just don't suit our body type or "those" shoes do not do our legs justice. With TriMirror fashion we can get those blunt opinions needed to find the perfect outfit for the day. When you know you look totally rocking, let people see it and receive feedback for your crafty work. You can also look at other posts to get ideas from other outfits and maybe you'll give others awesome ideas for their next outfit!
Got yourself a smartphone? Awesome! Because TriMirror has an app downloadable for blackberry, iphone, and android. It's perfect for on the go.
Don't have a smartphone? That's okay because you can still enjoy TriMirror on your pc or mac.
Click
here
to learn more about TriMirror Fashion.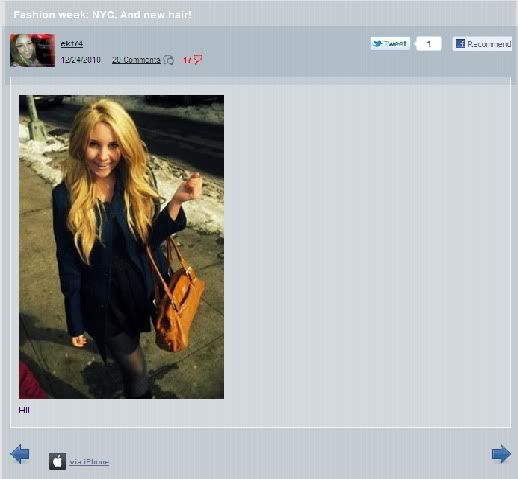 xoMeg